On Saturday, Nancy ran the 2009 Journeys Half Marathon in 2:19:12, continuing her streak of ever-better times. It was a cold and windy day in Eagle River, but it was still fun to be at the race, and to celebrate afterwards.
Nancy at the start, smiling despite a few flakes of snow.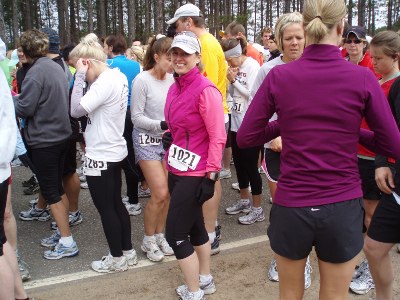 They're off!
I navigate a back road to my spectating point about 4.5 miles in.
At the finish, free food in hand, moments before a quick dash to the hot tub.