On Sunday, Nancy completed her first competitive running race, a half-marathon in the Fox Cities Marathon. She ran the 13.1-mile course in 2:39:48, less than 10 minutes from her target pace. Yay Nancy!
I acted as the traveling cheerleading squad, and rode my bicycle around the marathon course area, stopping to cheer at a few locations. Here's my traditional biking map from that day.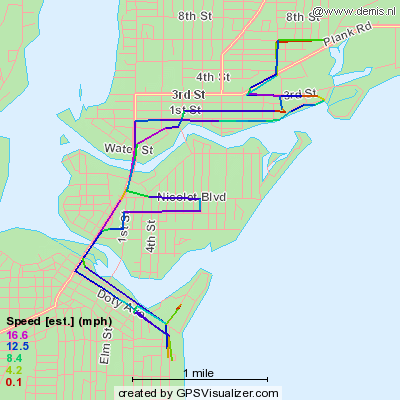 In all, the even was very well-run (ha), Nancy did great, and I can stop embarassing her with my GO NANCY sign (though maybe I should keep that with me, just in case).