I'd just finished listening to an episode of This American Life with a bit about people who habitually videotape the mundane parts of their lives, so it seemed like a fun idea to grab my camera and take it with me this afternoon.
It's a beautiful day to be outside, even if it's just running errands. I took off from work early to take a load of leaves and brush to the township brush pile.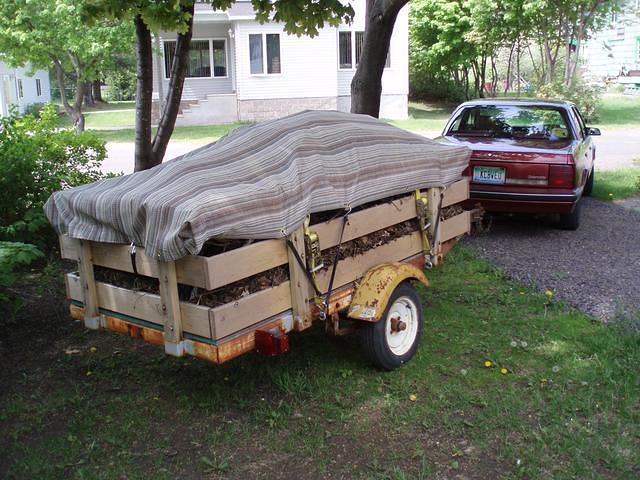 I stopped by the township office to borrow the key. "Oh, you're in luck, the last guy just brought it back!"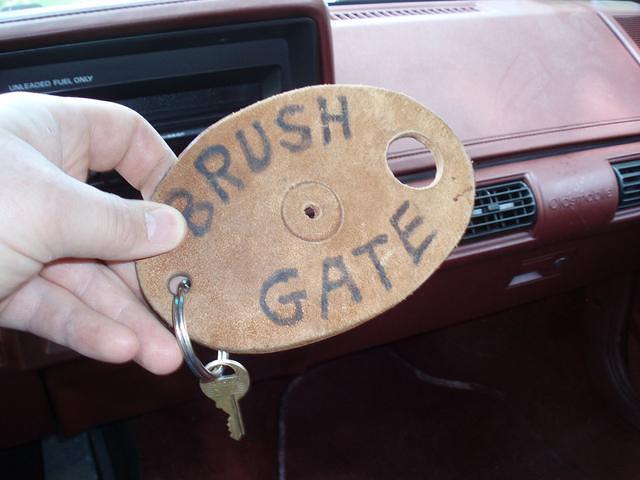 I drove to the brush pile at a speed I determined to be an optimal trade-off between being too slow and dropping too much stuff behind me.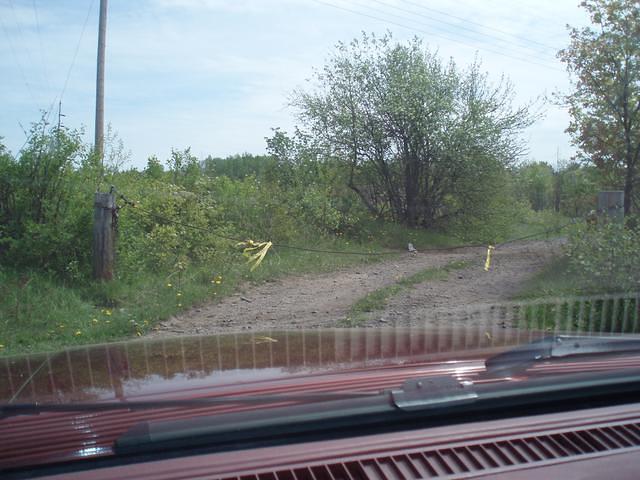 The brush pile! It's actually pretty huge, though this picture doesn't make it seem that way.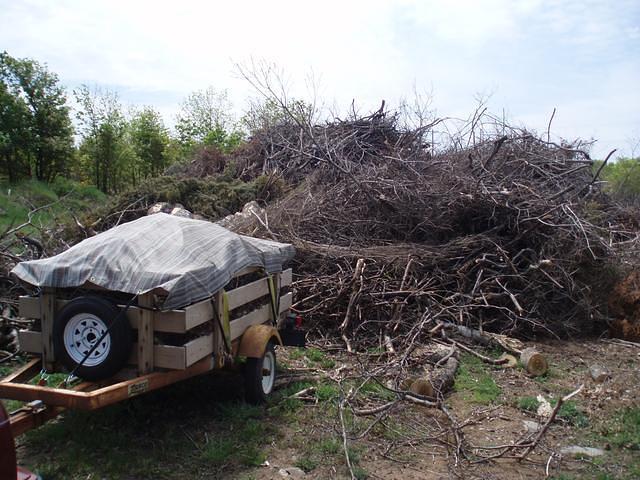 I forgot a shovel, so had to use a big stick to unload most of it, caveman-style (cave drawings have shown that cavemen did indeed have utility trailers and Oldsmobiles, but not shovels). No photos of that part, because I felt kinda dumb.
The trailer newly empty, it was time for the monthly trip to the county transfer station. I loaded up all my garbage and took off. The bill was only $3.25 this time. Thinking about it on the way back, I figured I spend about $8-9 per month for garbage, including gas. I'm not sure whether that's a good deal or not.
Whoa, this is even less interesting than I intended. Don't worry though, because I found something cool on the trip back.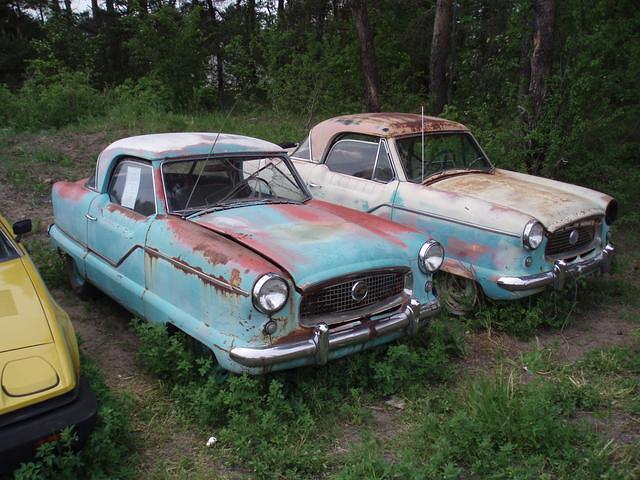 Cars to buy!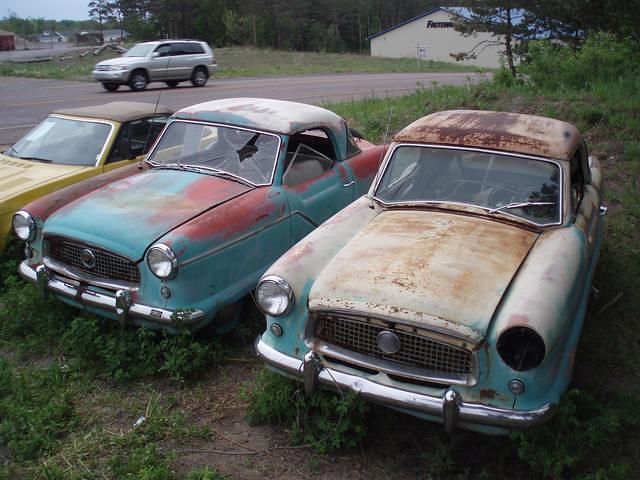 A '58 and a '59 Nash Metropolitan. Heh, I could almost fit them both in my trailer...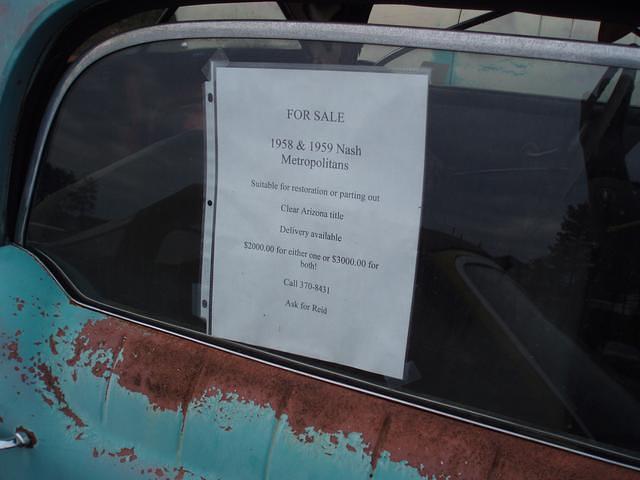 Low miles! One owner! Minor detailing needed to be perfect!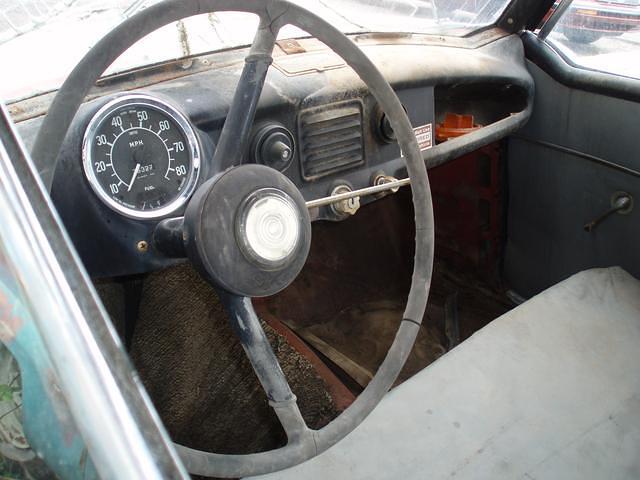 No, I didn't call to ask about them. I need to clear out my back yard first. I do like the "my first Easter egg" color scheme though.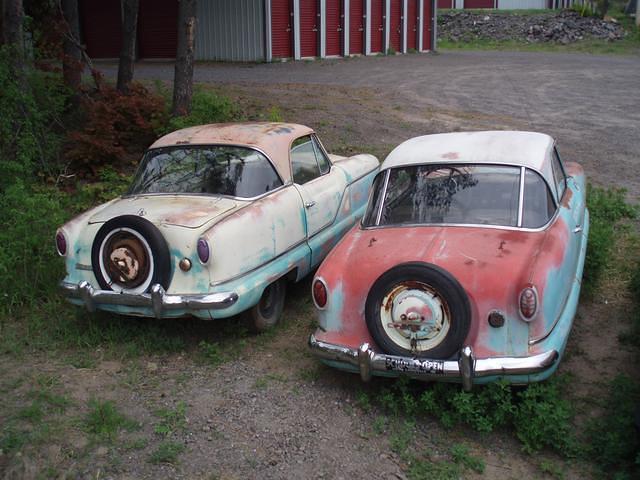 Well, time to go back outside for more excitement.