A couple of months ago, I decided to buy a mandolin. Work has been a little...interesting, so I was looking for a way to relax and unwind.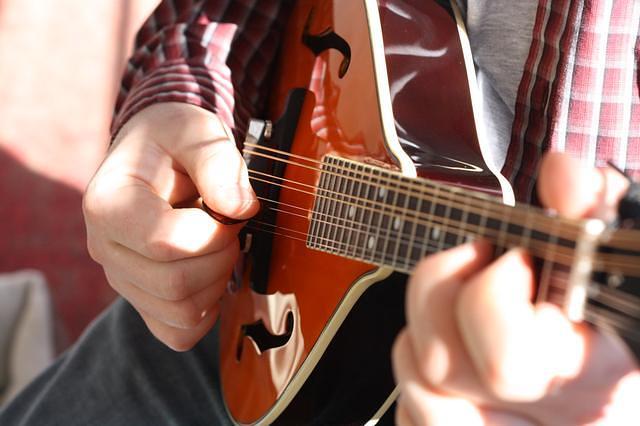 I'm classically trained in piano, and know my way around a pipe organ, but neither fit in the car or strap on my back very easily. I've given guitar a few shots over the years (James, do you still have my 12-string Washburn?) but even that can be a little cumbersome (and expensive). So I decided to get something a bit smaller. Mandolin won over ukulele because I'm a bluegrass fan.
I started with a cheap Rogue, just to see if I'd like it. The Rogue was actually a pretty good value, but I ran into its limitations fairly quickly. The action was really high; high enough to create intonation problems. Island Music in Neenah, Wisconsin fixed this for $25 by resetting the nut, so for a total of $65, it's really not a terrible instrument.
Then my birthday rolled around. I'd been shopping for mandolins for so long that I think it was obvious to Nancy what to get me.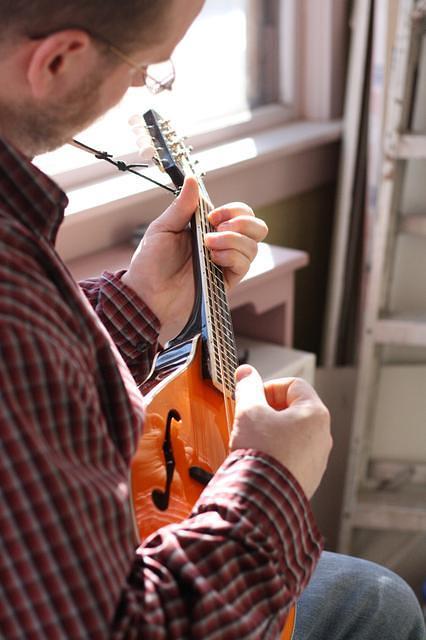 I finally settled on a Kentucky KM-162 from Elderly. It's a honey-amber A-style instrument with a carved spruce top and maple sides and back. The finish is really nice, and the tone is richer than I expected. I'm not very good yet, but it's much more gratifying to play than the Rogue.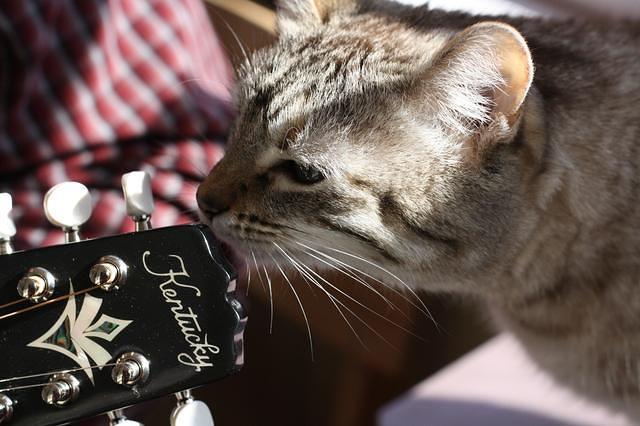 Even Scout approves.