I bought a new truck today. Yes, they said I never would, and I really wasn't planning to buy until a couple of months down the road, but the dealership gave me a free coffee, so I felt obligated.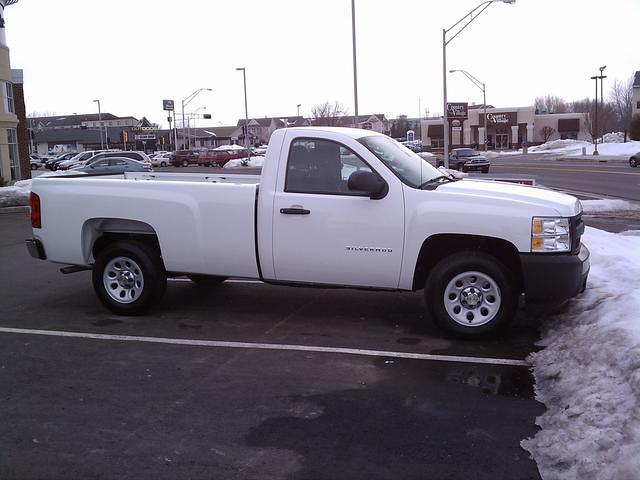 Bergstrom [Every Brand] of [Everywhere in Wisconsin] had a 2011 Chevrolet Silverado 1500 with the exact (lack of) options I was looking for, and had it just down the road from where Nancy and I were staying in Appleton on a short vacation. It's a 2WD W/T (work truck) model, regular cab, 8' box, with only two options: locking rear axle and cruise control. It does come with some nice standard options, like A/C and an AM and FM radio, but that's pretty much it. Motivation comes from the 4.3-liter V-6, which is what I was looking for as this will be my commuter car when I'm not driving my 5.7-L Blazer.
The rebates were pretty slick, though not quite as slick as those on the remaining 2010s last month. $5005 worth of rebates and a $500 Visa gift card put it right around $16,800 (plus tax and title). I can live with that, and it leaves me plenty of room in the budget to add some baubles, starting with Line-X bed coating.
So with that, I finally enter the ranks of people with modern cars. Albeit in my smug non-conformist way. HIPSTER PICKUP ALERT.
What is this thing marked "airbag"?